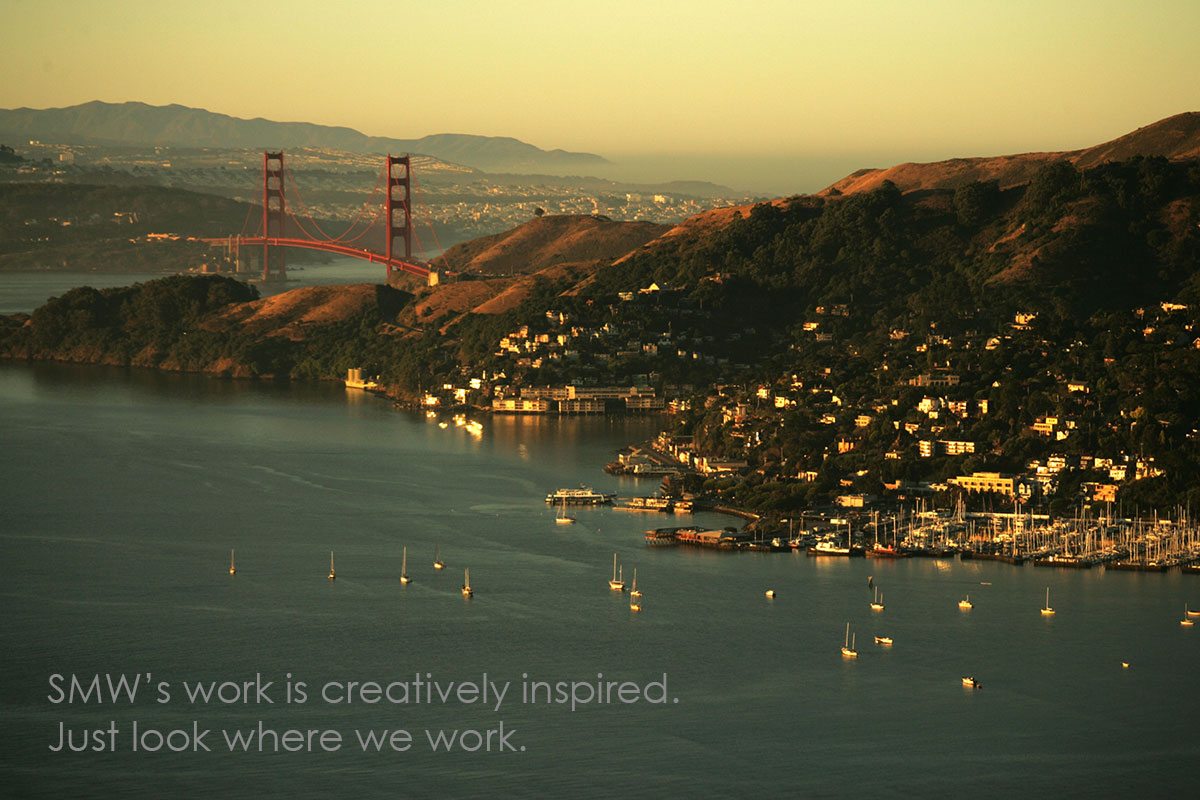 When it comes to creativity, place matters. That's why we chose Sausalito just across the Golden Gate Bridge from San Francisco. It's one of the most beautiful and creative communities in the world. Our team and our clients love it. You will too when you come and work with us.
Want to learn about our proven Ad-to-CartTM methodology?
If you would like to start a discussion with the "SMW Brain Trust" about how our Ad-to-CartTM methodology works, please contact us by phone or email.
Contact us.
Schulberg MediaWorks, Inc. 2656 Bridgeway, Suite 200 Sausalito, CA 94965 415.789.0404 Tel 415. 367.2543 Fax
jon@smw.tv